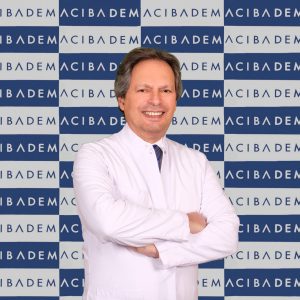 The health problems we experience during the Covid-19 pandemic period, the loss of our relatives, new regulations in our work and social life disrupt our sleep quality. We mostly complain of "insomnia" problem. Our wrong habits play a "key role" in the problem of "insomnia", which reduces our quality of life and threatens our health. Acıbadem University Atakent Hospital Neurology Specialist Prof. Dr. Murat Aksu underlined that our most important mistake that disrupts our sleep health during the pandemic period is "not paying attention to the rhythm of sleep-wakefulness." Murat Aksu said, "People spent a lot of time at home during this period. Therefore, they slept very late at night and stayed in bed for a long time in the morning. These kinds of things are the most important factors affecting our sleep health. While unhealthy and insufficient sleep causes our immune system to weaken, it also negatively affects the healing process of some diseases. Regular sleep means a healthy future. "If we are taking precautions against sleep problems but still have trouble sleeping, consulting a specialist is extremely important for our health," he says. So, what wrong habits affect our sleep during the pandemic period? Neurology Specialist Prof. Dr. Murat Aksu told us about 10 wrong habits that keep us awake on March 19, 2021 World Sleep Day. He made important suggestions and warnings on these issues.
Mistake: Exercising hard before going to sleep
Correct: "If you go to bed very tired, it will be difficult to fall asleep," warning Professor. Dr. Murat Aksu said, "In order to fall asleep easily, you must end all physical activities 1-2 hours before bedtime. If you go to bed rested, you will fall asleep easier. " says.
Mistake: Not sleeping until late at night
Correct: It is necessary to sleep especially between 23.00 – 05.00. According to researches, melatonin hormone, which has an important role in strengthening the immune system, is produced especially between 23.00-05.00 and in the dark. The ideal sleep time varies from person to person. We need at least 6 hours of sleep for our immune system to strengthen.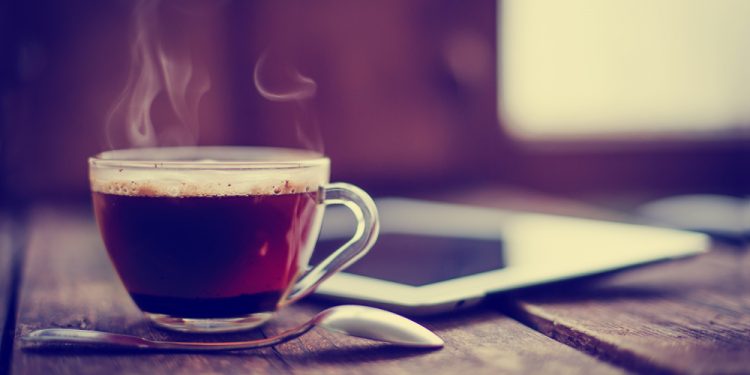 Mistake: Do not drink tea or coffee in the evening
Correct: Neurology Specialist Prof. Dr. Murat Aksu emphasized that caffeine has a negative effect on the brain cells that initiate sleep and makes it difficult for the person to fall asleep. Therefore, stop consuming black tea, coffee and other beverages containing caffeine in the evening. These types of drinks do not make it easier to fall asleep, on the contrary, it disrupts the quality of sleep. Also, never drink alcohol. "
Mistake: Insistently staying in bed when we cannot sleep
Correct: "When you lie down, if you haven't been able to sleep for more than 20 minutes, don't force yourself." said Prof. Dr. Murat Aksu explains the reason for this as follows: "Because struggling to sleep makes it difficult to fall asleep on the contrary. If you try too hard to fall asleep, your time to fall asleep will be longer. When you have insomnia, get out of your bedroom. Do something that does not tire you in a quiet room, for 30 minutes, for example, reading a book. Then go back to your bed."
Mistake: Ignoring sleep and waking times
Correct: One of the most important rules of healthy sleep is to keep bedtime and wake up as constant as possible. The most important factor is to keep the time of waking up in the morning constant. In other words, waking up at the same time no matter what time we sleep at night has an important effect on determining our sleep-wake and circadian rhythm.
Mistake: Night light in the bedroom
Correct: Melatonin is the most important hormone that maintains sleep. The most important factor that stops the production of melatonin, which is produced from a gland in the brain, is light. After the researches, especially blue wavelength light stops melatonin production instantly and interrupts sleep.
Mistake: Using cell phones, tablets and computers in bed
Correct: Blue light reflected from tablet, computer and television screens is among the most important factors that disrupt sleep. This is because blue light prevents the production of melatonin. In the time and space we allocate for sleep, any action other than sleep makes it difficult to sleep.
Mistake: Taking a nap during the day
Correct: Prof. Dr. Murat Aksu pointed out that sleep in adult humans should be once and, if possible, at night, "This situation is determined in human genetic structure and our circadian genes. The amount of adenosine that increases in the central nervous system during our wakefulness is an important factor that initiates sleep. Adenosine levels fall rapidly when sleep begins. The level of adenosine, which fell due to short naps every day, should rise again. If the adenosine level does not rise again, sleep cannot begin.
Mistake: Eating too much before sleep
Correct: Eating too much before sleep disrupts the balance of our circadian rhythm. "Let's not forget that the most important function of circadian rhythm is to balance energy intake-consumption." said Prof. Dr. Murat Aksu continues: "Food is one of the most important external determinants of this rhythm. For this reason, stopping feeding in the one-hour period before sleep makes our sleep easier to start and preserves our circadian rhythm."
Mistake: Uncontrolled use of medication
Correct: It is very useful to use sleeping pills when necessary. However, like any pills, it should be used only under the control of a doctor and for the required time.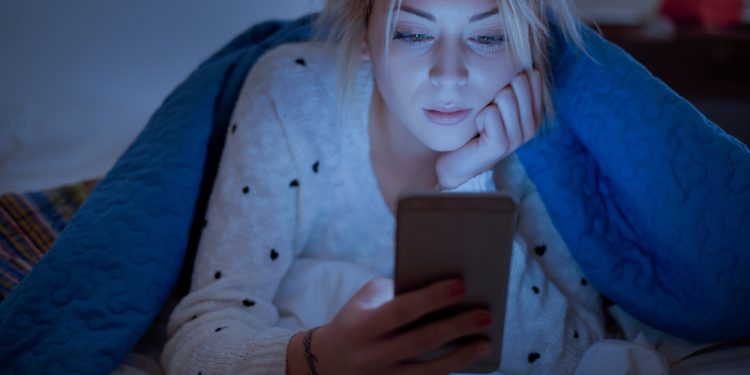 "Düzenli uyku, sağlıklı gelecek" demek!
Dikkat! 20 dakikadan fazla süre geçtiyse…
UYKUSUZ GECELERİN SORUMLUSU 10 HATALI ALIŞKANLIK
Covid-19 pandemisinde yaşadığımız sağlık sorunları, yakınlarımızın kaybı, iş ve sosyal hayatımızdaki yeni düzenlemeler; uyku kalitemizi bozuyor! En çok da 'uykusuzluk' sorunundan dert yanıyoruz. Hayat kalitemizi oldukça düşürebilen, daha da önemlisi sağlığımızı tehdit eden 'uykusuzluk' sorununda hatalı alışkanlıklarımız da 'kilit rol' oynuyor. Acıbadem Üniversitesi Atakent Hastanesi Nöroloji Uzmanı Prof. Dr. Murat Aksu, pandemide yaptığımız  ve uyku sağlığımızı bozan en önemli hatamızın "uyku -uyanıklık ritmine dikkat etmemek' olduğunu belirterek, "Evde bulunulan sürenin uzaması nedeniyle gece çok geç saatlere kadar uyumamak ve sabahları daha uzun süre yatakta kalmak uyku sağlığımızı etkileyen en önemli faktörlerdir. Sağlıksız ve yetersiz uyku bağışıklık sistemimizin zayıflamasına neden olurken, bazı hastalıkların iyileşme sürecinin hızını da yavaşlatıyor. Düzenli uyku ise sağlıklı gelecek demek. Bu nedenle uyku problemlerine karşı aldığımız önlemlere rağmen sorun devam ediyorsa, bir uzmana başvurmak sağlığımız için son derece önemli" diyor. Peki pandemide hangi hatalı alışkanlıklar uykumuzu sabote ediyor? Nöroloji Uzmanı Prof. Dr. Murat Aksu, 19 Mart 2021 Dünya Uyku Günü kapsamında, bizi uykusuz bırakan 10 hatalı alışkanlığımızı anlattı; önemli öneriler ve uyarılarda bulundu.
Hata: Yatmadan önce ağır spor yapmak
Doğrusu: "Sanılanın aksine yatağa ne kadar yorgun girerseniz, uykuya dalmanız da o kadar güçleşiyor." uyarısında bulunan Prof. Dr. Murat Aksu, "Uykuya kolay dalmanız için uyku zamanından 1-2 saat öncesinde tüm fiziksel aktiviteleri sonlandırmalısınız. Yatağa dinlenmiş olarak girmeniz, uykuya daha kolay dalmanızı sağlayacaktır." diyor.
Hata: Gece geç saatlere kadar uyumamak
Doğrusu: Özellikle 23.00 – 05.00 saatleri arasında uyumak şart. Yapılan çalışmalara göre; bağışıklık sisteminin güçlenmesinde önemli bir role sahip olan melatonin hormonu özellikle bu saatlerde ve karanlıkta salgılanıyor. İdeal uyku süresi ise bireyden bireye farklılık göstermekle beraber, en az 6 saat uyumamız bağışıklık sistemimizi güçlendirmemiz için çok önemli.
Hata: Akşam üstü çay ve kahve içmek 
Doğrusu: Nöroloji Uzmanı Prof. Dr. Murat Aksu kafeinin uykuyu başlatan beyin hücrelerinde olumsuz etki oluşturup uykuya geçişi zorlaştırdığını vurgulayarak, "Kişiden kişiye değişmekle birlikte, kafeinin uyku bozan etkisi 6, hatta 8 saate kadar uzayabiliyor" diyor. Bu nedenle siyah çay, kahve ve kafein içeren diğer içeceklerin tüketimini öğleden sonradan itibaren bırakın. Ayrıca uykuya dalmayı kolaylaştırmadığı gibi, kalitesini de bozduğu için asla alkol tüketmeyin."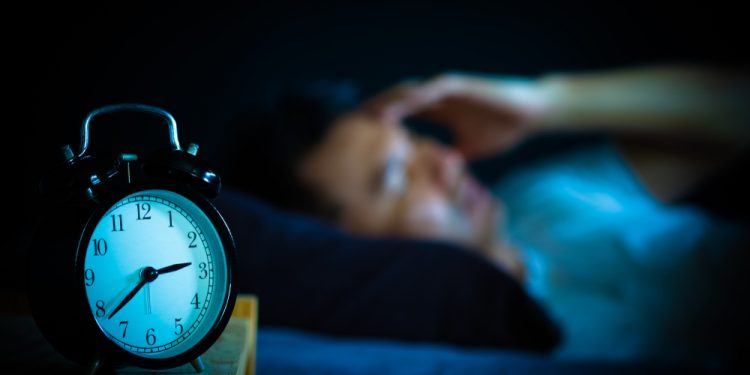 Hata: Uykuya dalamadığımızda ısrarla yatakta kalmak
Doğrusu: "Uyku saatinizde yatakta 20 dakikadan fazla süre geçirmenize rağmen uyuyamadıysanız, kendinizi zorlamayın." diyen Prof. Dr. Murat Aksu bunun nedenini şöyle anlatıyor: "Çünkü uyku için debelenmek tam aksine uykuya dalmayı zorlaştırıyor. Hatta uyku için ne kadar çok çaba sarf ederseniz, uykuya dalma süreniz de o kadar uzuyor. Uykusuzluk problemi yaşadığınızda yatak odanızdan çıkın; sakin bir odada, 30 dakika kadar sizi yormayan bir işle uğraşın, örneğin kitap okuyun. Ardından tekrar yatağınıza geri dönün."
Hata: Yatma ve kalkma saatlerine dikkat etmemek
Doğrusu: Sağlıklı uykunun en önemli kurallarından biri, yatma ve kalkma saatlerini mümkün olduğunca sabit tutmak. Aslında burada en önemli faktör sabah kalkma saatinin sabit tutulması. Yani gece saat kaçta uyunursa uyunsun aynı saatte yataktan kalkmak, bizim uyku-uyanıklık ve sirkadyen ritmimizi belirleyen önemli etkeni oluşturuyor.
Hata: Yatak odasında gece lambası bulundurmak
Doğrusu: Melatonin, uykunun sürekliliğini sağlayan en önemli hormon. Beyindeki bir bezden salgılanan melatoninin salgılanmasını durduran en önemli faktör ise 'ışık'. Yapılan araştırmalar sonucunda bugün biliniyor ki özellikle mavi dalga boyundaki ışık uyaranı melatonin salgılanımını anında durduruyor ve uykuyu bölüyor.
Hata: Yatakta cep telefonu, tablet ve bilgisayar kullanmak
Doğrusu: Tablet, bilgisayar ve televizyon ekranlarından yansıyan mavi ışığa maruz kalmak, uykuyu sabote eden en önemli faktörler arasında yer alıyor. Bunun nedeni ise mavi ışığın melatoninin salgılanmasını önlemesi. Ayrıca uyku için ayrılmış zaman ve mekanda uyku dışı eylemlerde bulunmak da uykuya geçişi zorlaştırıyor.
Hata: Gündüz şekerleme yapmak
Doğrusu: Prof. Dr. Murat Aksu erişkin insanda uykunun bir kez ve mümkünse gece gerçekleşmesi gerektiğine işaret ederek, "Bu durum insan genetik yapısında ve sirkadyen genlerimizde belirlenmiştir. Uyanık kaldığımız sürede santral sinir sisteminde artan adenozin maddesinin miktarı uykuyu başlatan önemli bir faktörü oluşturuyor Adenozin seviyesi uykunun başlamasıyla birlikte hızlı bir şekilde düşüyor. Bu nedenle gündüz kısa uyuklamalar nedeniyle düşen adenozin tekrar yüksek seviyelere ulaşmadan uyku başlayamıyor."
Hata: Uyku öncesinde ağır beslenmek
Doğrusu: Uyku öncesi ağır beslenmek sirkadyen ritmimizin dengesini bozuyor. "Unutmayalım ki sirkadyen ritminin en önemli işlevi, enerji alım-tüketim dengesini sağlamaktır." diyen Prof. Dr. Murat Aksu, şöyle devam ediyor: "Besine ulaşmak bu ritmin en önemli dış belirleyicilerindendir. Bu nedenle uyku öncesi bir saatlik dönemde beslenmenin durdurulması, uykunun başlamasını ciddi şekilde kolaylaştırıyor ve sirkadyen ritmimizi koruyor"
Hata: Kontrolsüz ilaç kullanmak
Doğrusu: Uyku ilaçları kuşkusuz gerekli durumda ve sürede kullanıldıklarında çok yarar sağlıyor. Ancak her ilaçta olduğu gibi sadece hekim kontrolünde, gerekli sürede kullanılmaları şart.