İstikbal, the leading brand of the furniture sector in Turkey, introduced its concepts specially prepared for 2023 to its visitors at ISMOB Fair, Europe's largest furniture fair.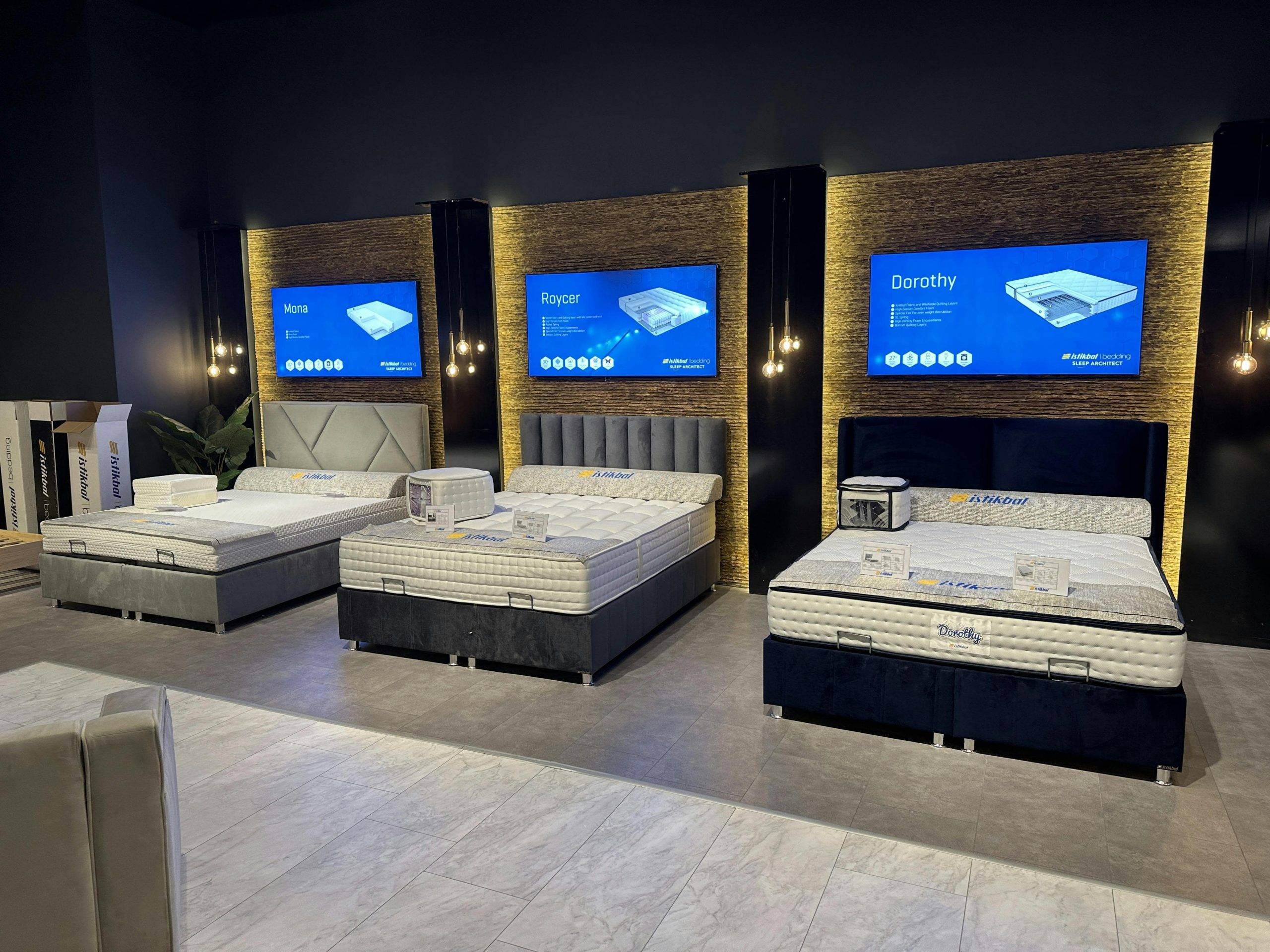 İstikbal Furniture, which recently presented its new collections to its consumers with the slogan "Everywhere is Beautiful with İstikbal", is participating with Platinum, Viola Concept Mary and Nova product groups in the fair where thousands of visitors from Turkey and abroad took part.
İstikbal, which has been operating in the sector for 66 years and is the first furniture brand that comes to mind, has been the center of attention of the visitors attending the Istanbul Furniture Fair with its newest products and unique designs. It is a candidate to be the most popular furniture brand in 2023 with its wide range of products that appeal to every style and trend-creating designs.
İSTİKBAL İSTANBUL MOBİLYA FUARINDA
Türkiye'nin lider mobilya markası İstikbal, 2023 koleksiyonunu
İstanbul Mobilya Fuarı'nda yurtiçi ve yurtdışından katılan misafirlerin beğenisine sundu.
Türkiye'deki mobilya sektörünün lider markası İstikbal, Avrupa'nın en büyük mobilya fuarı olan İSMOB Fuarı'nda 2023 yılına özel hazırlanan konseptlerini ziyaretçileriyle buluşturdu.
Geçtiğimiz günlerde "İstikbal'le Her Yer Güzel" sloganı ile yeni koleksiyonlarını tüketicilerinin beğenisine sunan İstikbal Mobilya yurtiçi ve yurtdışından binlerce ziyaretçinin yer aldığı fuarda Platin, Viola Concept, Mary ve Nova ürün grupları ile katılıyor.
Sektörde 66 yıldır faaliyet gösteren ve ilk akla gelen mobilya markası olan İstikbal, en yeni ürünleri ve eşsiz tasarımlarıyla İstanbul Mobilya Fuarına katılan ziyaretçilerin de ilgi odağı oldu. Her tarza hitap eden geniş ürün yelpazesi ve trend yaratan tasarımları ile 2023 yılında da en sevilen mobilya markası olmaya aday.