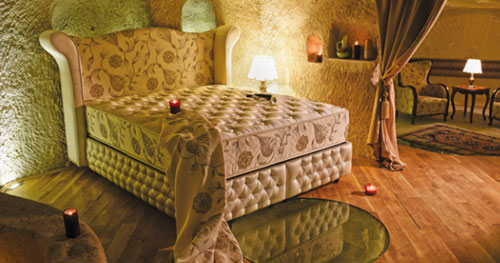 Having been producing beds and bases since 2009, Cinar Yatak Baza offers its products to market as Homesleephome brand, registered in 2014.
Ahmet Yirmidokuz, general manager of the company informed about his company and its products.
Orthopedic beds of Homesleephome
Customer satisfaction is important for us, so we try to develop better and comfortable beds for our buyers. We registered our brand, Homesleephome, in 2014. We aimed to provide to our customers with really orthopedic products and offer them comfortable living spaces. One of the problems in our business is that consumers use the same bed for ten to fifteen years. This cause additional hygiene problems in longer periods. We try to reduce the replacement period of beds by five years. We do our best in this direction.
On 12 points in Asia and Europe
We develop our products by watching the complaints of consumers in general and by finding solutions to these problems. One of the problems in the sector is the lack of qualified personnel. Product quality and problems may be worsened for this reason. Presently, our products are offered to our buyers on 12 points in Asia and in Europe. We want to increase their numbers. We keep our efforts to make our Homesleephome brand more powerful among other brands with our professional staff, technological machinery and hygienic factory.