* Luna of practice bed concept of Vivense brings together with you with a cozy sleep with its Essential and Premium choices that were designed for a different needs.   
The secret of starting the day as rejuvenated and happy is hidden in the right mattress choice. Bringing together the different designed furniture with customers, Luna by Vivense continues its claim in the mattress shopping with the modern designed, practical and visco comfort. Expanding its Luna by Vivense Collection based on different needs, Vivense addresses everyone with its Essential and Premium series, now.
Essential
Luna Essential mattresses come forefront with their orthopedic structure, solid inner layer with multi pocket spring system, breathing and nonsweating fabric texture. Rollpack special packaging cargo service ensures easy transport of mattresses. The mattress takes its form after first opening within 24 hours.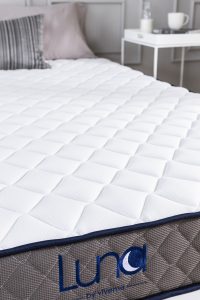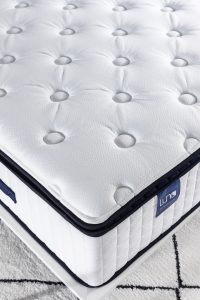 Premium
Produced with blue gel technology visco Luna Premium mattresses help to decrease body temperature and provide heat balance by absorbing the body temperature in its center. At the same time, applying different pressure to each point through the gel technology, the mattress takes natural body shape. Moving independent from each other and called multi pocket spring system provides both preventing slowing down of blood circulation and ensures full comfort thanks to its extra layer.